Testimonials
---
We believe our stellar reputation speaks for itself. Read what satisfied patients have to say about us!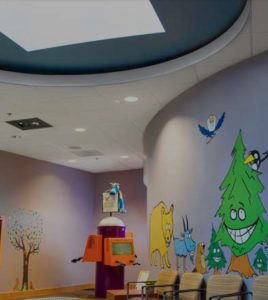 "She is seriously amazing and so is her team she made me feel so welcome and was amazing with my daughter just an amazing pediatric dentist once u see her you will absolutely understand why choosing her is best."
– Katie Reeder
"My daughter saw Dr. Tiede for years and we had nothing less than stellar service from her and her staff. Only reason we had to make a change was because we moved out of state."
– MJF
"I worked for Dr. Tiede for 2 years and now my children go to her. She is honest, smart and great with children! I highly recommend her! My daughter doesn't like doctors appointments usually and she loves going and seeing Dr. Tiede! The office is clean and there is a great energy with all the staff!"
– Amber Craigen
"I worked for Dr. Tiede at Missoula Pediatric dentistry for 5 years. I loved my job there and was so sad when we had to move out of state for my husband's job. My children love her, as an individual and as a dentist. Extremely compassionate, caring and loving for all of her employees and patients."
– Kandace Fjerstad
"Dr. Tiede is AMAZING! She treats my boys like family. We love her and couldn't imagine going anywhere else!"
– Angie Jones
---
Your feedback is important to us! Leave us a review below.
WE LOOK FORWARD TO HEARING FROM YOU